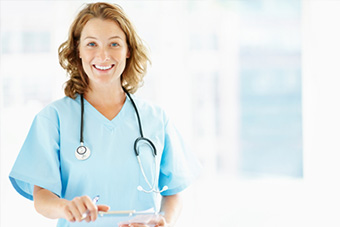 In a recent survey, more than 90% of healthcare providers stated that a high quality "About Us" page on your practice website is key to attracting new patients. This makes the "About Us" page one of the most important pages on your website. Not convinced? Here are 5 reasons why the "About Us" page of your website is crucial to growing your practice.
Establish Credibility: Information about your qualifications, advanced fellowship training, and added certifications, which are an essential part of your About Us page, will help reassure your patients that they will receive the highest quality of care appropriate for their condition.
Connect with the Right Patients: Listing out the specialized services you offer and the specific area of expertise such as joint replacement or sports medicine will help you connect with the right demographic or age group that would benefit from your care.
Separate Your Practice from Others: Your awards and achievements during your training and practice including research, current or past appointments such as being team physician for a sports team or club can be factors that help patients choose you over other practices offering similar services.
Personalize Your Practice: Information such as your hobbies, spouse, kids, things that motivate you, and why you choose to become a healthcare practitioner can help personalize your practice making it easier to build a rapport with your patients. Such information is usually not found in doctor profile directories which automatically pull standard information such as educational qualifications and publications.
Build Brand Loyalty: Defining your goals and philosophy of care in your About Us page and being consistent in practicing them will help build a lasting relationship with patients who will inform family and friends about your services.
Having established the importance of your "About Us" page, let's look at some tips to build a great bio that patients can identify & connect with.
Update Your Profile Picture: A picture is worth 1000 words and a profile video may be even worth more. It is well worth the time and effort to see which will work best for you. A smiling and welcoming face is a great way to bring patients to your practice.
Tell Your Unique Story: More than 75%1 of patients go online when looking for a new provider according to a Yext survey. A patient serious about seeking care will definitely check out your "About Us" page to get more information about you. Telling your unique story can help them feel comfortable that they will have a pleasant experience when they visit you for treatment.
Use Search Engine Optimized Content: To be ranked high on search engine results, the "About Us" page should include the physician's name, specialty and location in the page title and meta description; include conditions treated in layman and clinical terms, and use speed testing tools to ensure page speed optimization for better on-page user experience.
Your Practice Online offers a variety of digital marketing solutions to help grow your practice online so you can treat more patients.
Contact us at info@yourpracticeonline.net or by calling (877) 388-8569 to learn more.
References:
1. https://www.writergirl.com/physician-bios-5-elements-you-need-for-success/
2. https://www.frontiermktg.com/blog/why-the-about-us-page-one-of-most-important-on-your-website/
3. https://www.webzool.io/7-reasons-about-us-page-website-essential