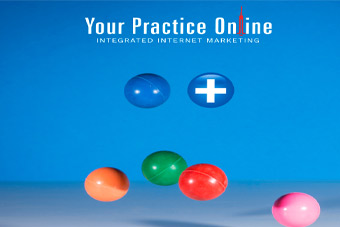 The entry of internet giants like Google and Amazon in the healthcare sector has totally disrupted local patient acquisition strategies. You must constantly adopt new ways to reach and engage patients to ensure they don't bounce off your website.
What is Your Bounce Rate?
Bounce is a term that describes a visitor exiting your website after looking at a single webpage. So, if 10 visitors land on your website and 5 leave after visiting a single page that would give you a bounce rate of 50%. Your website bounce rate can be calculated by Google Analytics, a free analytical tool which displays the bounce rate under the Audience > Overview section. The healthy bounce rate for medical practice websites is around 50-70%.1
How Bounce Rates Affect Your Practice?
A prospective patient leaving your website within 3 seconds of landing on it may indicate negative first impression. Maybe information on your website isn't presented in a user-friendly manner or the website platform is outdated and not mobile friendly. When patients don't find answers to their questions on your website or experience slow loading of pages on your website, they are likely to bounce off your website and into your competition's website.
How do you Lower Your Bounce Rate?
Finding out exactly what your patients need, effectively positioning your brand as a solution and fulfilling those needs is what you need to do to drive patient acquisition and retention.
At Your Practice Online, we build and market websites to acquire and retain patients by:
Updating your website to responsive web design
Creating high-quality medical content that is easy to understand
Using Google Analytics, Google Search Console, and other advanced tools to correct website errors
Search engine optimization to ensure your website is easily found in local searches
Effective use of Social Media to boost your online presence
Online reputation management
Regular data tracking to optimize return on investment
The cost of bounce is only going to get higher in an increasingly competitive healthcare market. Effective use of digital channels to meet and exceed patient expectations should be a core component of your business plan. For more information please call (877) 388-8569.
Sources: