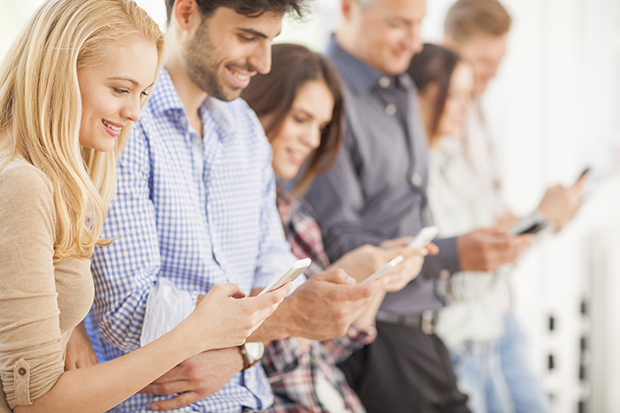 Next time you're waiting for a flight at the airport or in a doctor's office waiting room, look up from your phone and take a look around. What you will likely see is a roomful of people looking down at their phones. The point is it seems everyone has a smart phone these days. Actually, 90% of American adults have a cell phone and 58% of American adults have a smartphone. It's changed the way we get information, it's changed the way we communicate with our friends, it's changed the way we connect with the world.
Whether it's tracking exercise, weight loss or monitoring diet, managing your health on your smartphone is becoming more popular. According to a 2014 Nielsen report, almost one-third of US smartphone owners, which is about 46 million unique people, used apps from the fitness and health category in January 2014.
So what does this mean to you as a physician? It means your practice must be mobile to reach your patients. First things first, make sure your website is mobile-friendly. If it's not, add that capability as soon as possible, so those searching the internet from smartphones can view your website easily. Second, consider building your own app for your patients. The healthcare industry today has the power to use mobile apps to interact with patients in many ways. Apps can include your contact information, hours, services, and can allow users to schedule appointments or even access your patient portal.
Being accessible is an important factor in today's world. An app is a great way for patients to connect with you easily and efficiently right from their phone, so your practice will always be right at their fingertips. Your Practice Online can build a mobile app specific to your healthcare business needs.