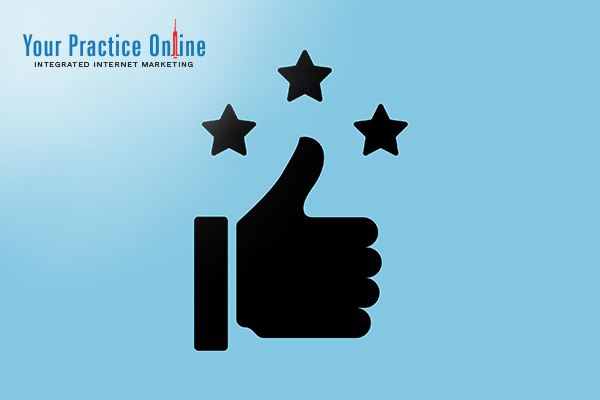 Transparency in healthcare is a turbulent issue in America with new laws in place that require transparency in the pricing of various medical services. This is an important step towards the development of best practices in the healthcare industry. Going beyond costs of medical services, patients also seek greater transparency when looking for information on the quality of medical services they can expect from a doctor or practice.
In a recent survey conducted this year, 94% of participants stated they looked at online patient reviews when researching medical providers. That's a huge increase, when you consider a similar survey in 2013 showed only 25% of participants looked at online reviews.1
Flattering reviews and positive online comments are great for your practice, but how do you handle negative patient reviews?
Recently, Australia's biggest online medical appointment booking service, HealthEngine, is being taken to court over alleged manipulation of patient reviews. HealthEngine tactics demonstrate the perfect example of what not to do.2
The Australian Competition and Consumer Commission (ACCC) launched legal proceedings against HealthEngine in the Federal Court alleging patients' original reviews were tampered with to make negative reviews appear positive. HealthEngine is also alleged to have sold patient data to insurance brokers without authorization from users.
Ensuring adequate disclosure and transparency by digital platforms is one of the ACCC's topmost priorities and severe penalties may be imposed on HealthEngine.
Unlawful removal of bad reviews can also violate transparency laws. What about the internet marketing companies that claim they can remove bad reviews? In a digital world where internet giants like Google, Yelp, and other top review sites hinge their trustworthiness on delivering honest and unbiased reviews, such claims are too good to be true, and not factual. Online reviews are automatically processed by Google to detect fake reviews and inappropriate content. These reviews may be taken down to comply with Google polices and legal obligations.3
The good news is that healthcare providers have the opportunity to own the dialogue about patient satisfaction by embracing the trend of real, organic, legitimate reviews. Providers can comment, like, and share online reviews without violating HIPAA and privacy laws while maintaining transparency online.
In today's ever changing legislative environment, healthcare providers should be aware of contracting companies that might potentially be violating privacy or transparency laws.
Handling online reviews should be done honestly with open dialogue about patient satisfaction. Taking a few moments in the clinic to discuss and resolve any issue with patient satisfaction can help prevent some patients from taking their bad experience to the internet to vent their frustrations. Simply asking your happy patients for a recommendation on Facebook, Google or other review platforms can help combat the haters. Let your most satisfied patients' voice be heard online and adopt a culture of open communication about patient satisfaction.
Your Practice Online provides healthcare professionals with tools to monitor and facilitate real organic reviews online through their practice website.
Contact us at (877) 388-8569 or info@yourpracticeonline.net
Sources:
1. https://www.softwareadvice.com/resources/how-patients-use-online-reviews/
2. https://www.smh.com.au/business/consumer-affairs/particularly-egregious-healthengine-in-court-over-doctored-gp-reviews-20190808-p52f0y.html