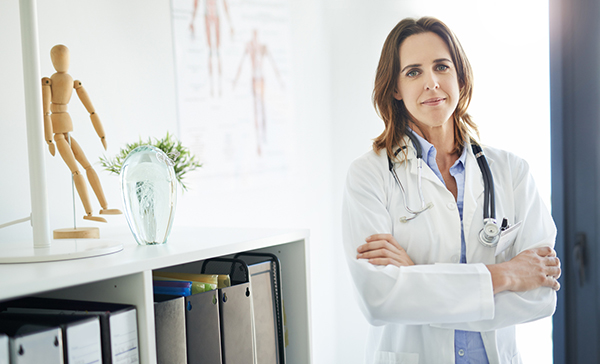 With HMOs predicted to rise to 83% market share this year, the healthcare sector presents more marketing challenges to physicians than in the past. The rise in HMOs with the Affordable Care Act went from 54% in 2015, to 68% in 2017. With the steady rise of HMOs, patient choices for doctors and hospitals are now generally limited to their budget and network.
High-deductible health plans (HDHPs) continue to increase across the country.1 However, people with high-deductible plans spent 42% less on healthcare before meeting their deductibles, mostly by reducing the amount of health care they received.2 In essence, those with higher deductibles are postponing treatment and surgeries. Patients are taking the time to do their research and budget for the procedure, so they're not booking surgery as quickly as in the past.
During this prolonged patient wait time, you can take steps to educate and engage your existing and potential patients to help them make informed decisions. Engaging patients with patient education content on your website, such as videos and animations, can help set expectations about conditions and treatment plans, while positioning your practice as an excellent resource for relevant information. Additionally, interacting with patients through social media can help promote your practice's educational pathway and keep your practice top of mind.
If you are part of a large HMO group, ensure you have all HMO information listed in your site and social media so you can be found online by provider searches for patients that are forced to change doctors due to insurance plans.
Check your profiles on your hospital directory profile(s), Vitals, and Healthgrades profile and update for accuracy. Ensure your NPI listing is accurate with payor and network information. Most patients will do a simple Google search for providers in their area and your website should appear if all directories are accurate and your profile is updated and current.
Provide financing options and be transparent regarding up front costs for surgery. Insured patients do not like, or want, any financial surprises as they are faced with soaring healthcare costs more than ever before. A 2016 study found that the average American family spends 10.1% of its income just on health insurance premiums and deductibles, up from 6.5% a decade ago.3 And there have been significant increases between 2016 and 2017 - The average individual premium in 2017 was $393, which is 22% higher than the average premium of $321 for 2016. For families, the average premium is $1,021, which is 23% higher than the average premium of $833 for 2016.4
Healthcare is undoubtedly a very competitive market this year. Building your brand and online presence with educational information is imperative as your patients are faced with increased healthcare costs, longer waits to meet higher deductibles before surgery, and being forced to more HMO plans each year . It is important to take time to educate, engage and provide accurate information about your insurance plans and networks. Engaging your existing and potential patient base online is crucial to ensure your practice will sustain and grow during this ever-changing healthcare market.
Sources:
1. https://www.advisory.com/research/care-transformation-center/care-transformation-center-blog/2017/10/changing-tides
2. http://money.cnn.com/2017/08/05/news/economy/high-deductibles-insured-health-care/index.html
3. https://www.benefitspro.com/2016/10/27/study-americans-spending-10-percent-of-income-on-h/?slreturn=20180520115012
4. https://www.peoplekeep.com/blog/affordable-care-act-policy-costs-up-in-2017