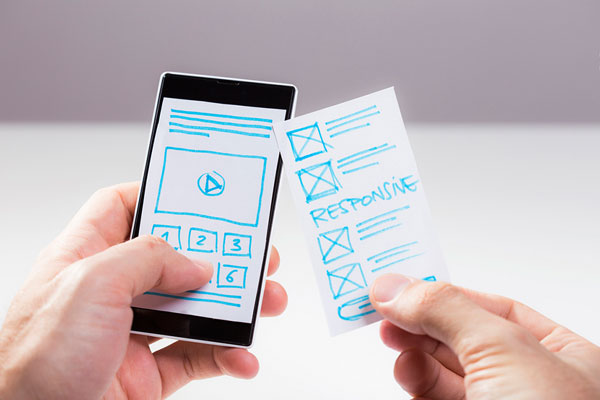 A website that is not mobile friendly can be frustratingly difficult to navigate. Users will frequently have to zoom in or pinch the screen in order to read content. That is not the kind of experience you want your patients to have.
If the change in the structure of the data and the links in the mobile version of your practice website makes it difficult for users to complete their objectives (such as accessing more information about a medical condition or booking and appointment online), then your website may need to be upgraded.
But there may be an even more critical need to go mobile friendly – the mobile-first indexing rollout by Google scheduled on July 1st, 2019.
Today, practically everyone has a smartphone and uses it to surf the net rather than a desktop. Recognizing this trend, Google has announced starting July 1st, 2019, mobile-first indexing is going to be enabled by default for websites previously unknown to Google Search.
What is Mobile-First Indexing?
Mobile-first indexing means Google will primarily use the mobile version of your website for organizing and ranking purposes. While in the past Google bots crawled along the web using a desktop browser point of view, it is now being done from a mobile browser point of view.
Why is Mobile-First Indexing done?
Google is rolling out this update to make search results as relevant and user-friendly as possible. In the US, where 94% of users search for local information on their smartphones mobile-first indexing makes perfect sense.1
What does that mean for your website?
You don't have to do a thing if your website is constructed using the responsive website design (RWD) or is a dynamic serving site where both the primary content and the markup are equivalent across all devices.
On the other hand, if your website site configuration is such that the mobile version has less information, then you may have to ensure the following:2
Mobile content including text, images, and videos is in indexable formats, so content is like your desktop site.
Structured data is present on both mobile and desktop versions of your website.
Metadata (titles and meta-descriptions) is equivalent across both versions
Having a mobile-first website is now critical to maintaining an online presence and letting prospective patients know about your services. Reach out to us at (877) 388-8569 so we can help you stay well ahead of the technological curve when connecting with your patients.
Sources:
1.https://developers.google.com/search/mobile-sites/
2.https://developers.google.com/search/mobile-sites/mobile-first-indexing