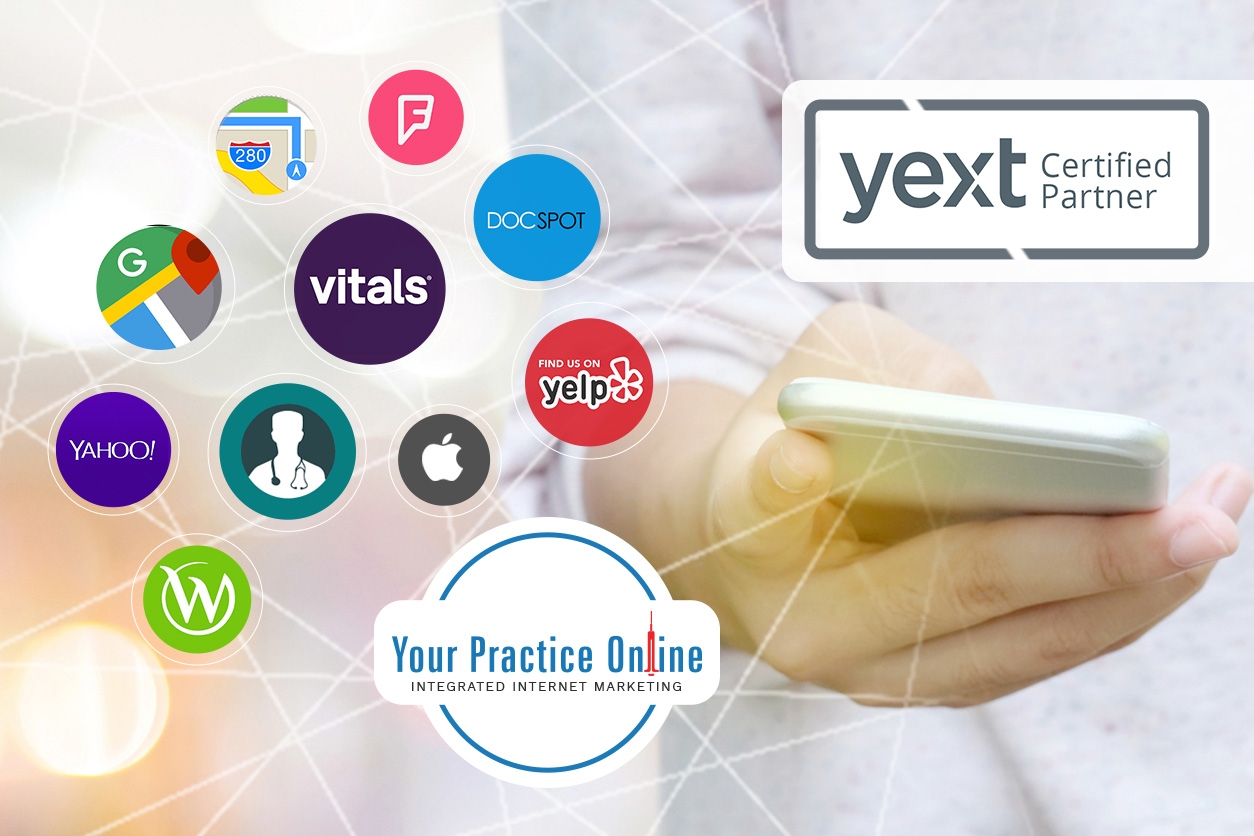 "Research suggests that about 46% of all searches on Google are seeking local information, and 88% of consumers who do a local search on their smartphone visit or call within a day."
With the rapidly changing healthcare guidelines due to COVID 19, getting accurate information to your patients can be a challenge. In today's uncertain healthcare marketplace, investing in your search engine optimization can help maintain a healthy practice.
To break it down in simple terms, the search engine is a software system that helps users find information on the internet. SEO stands for Search Engine Optimization, a process of optimizing a website for search engines such as Google, Bing, and Yahoo. The better your SEO, the greater your chances of getting your website ranking higher on Search Engine Results Page (SERP) which can drive more patients to your website.
SEO can be further categorized into on-page SEO and off-page SEO, both of which are important factors for maintaining a good ranking on search engines. On-page SEO refers to all the techniques you can do on your website to improve its position on search engines, the basics of which include optimizing your pages for keywords, HTML codes, header tags, meta descriptions, and alt tags. On the other hand, Off-page SEO refers to all the activities that you can do outside your website to improve its authority and trustworthiness, which is mostly achieved by building external links (backlinks) to your website from highly relevant and authoritative sources such as local listing platforms (Yelp, Yellowpages, Vitals, Wellness, etc.).
For most businesses, local listings play a crucial role in driving traffic and revenue. With Yext platform subscription enhancements, we can now enable practices to showcase themselves and drive traffic from more than 100 different local listings, maps, apps, search engines, and social networks, and also build backlinks to their website from some of the world's most trusted sources without the need for continuous manual intervention or long waiting periods.
Benefits include:
Ensure your practice information is accurate across major internet platforms and avoid duplicate listings.
Leverage Yext to provide information about Coronavirus
Boost your search engine optimization by increasing your brand awareness, getting discovered in more places to ultimately get more patients
List your practice in Google, Yelp, Vitals, Wellness.com, and other healthcare listing platforms.
Showcase your practice where patients are searching. Update important information in real time for your office hours, locations, specialties, physicians, and what insurance is accepted.
Manage your healthcare specialties and services across key internet directories from one convenient platform with automated submissions to 100+ intelligent services with voice command platforms, knowledge tags, schema markup and knowledge sync.
Collect, track and respond to all your online reviews from one simple place.
Custom online tools for your practice to promote and manage your reputation.
Enable your healthcare practice to reach out to millions of users searching for healthcare services on the internet by upgrading your search engine optimization with an annual subscription with our channel partner, Yext.
Your Practice Online is a global enterprise, building and improving the online presence of medical professionals since 2001. We can help grow your practice today.(877) 388-8569.
Ref: https://blog.hubspot.com/marketing/local-seo-stats