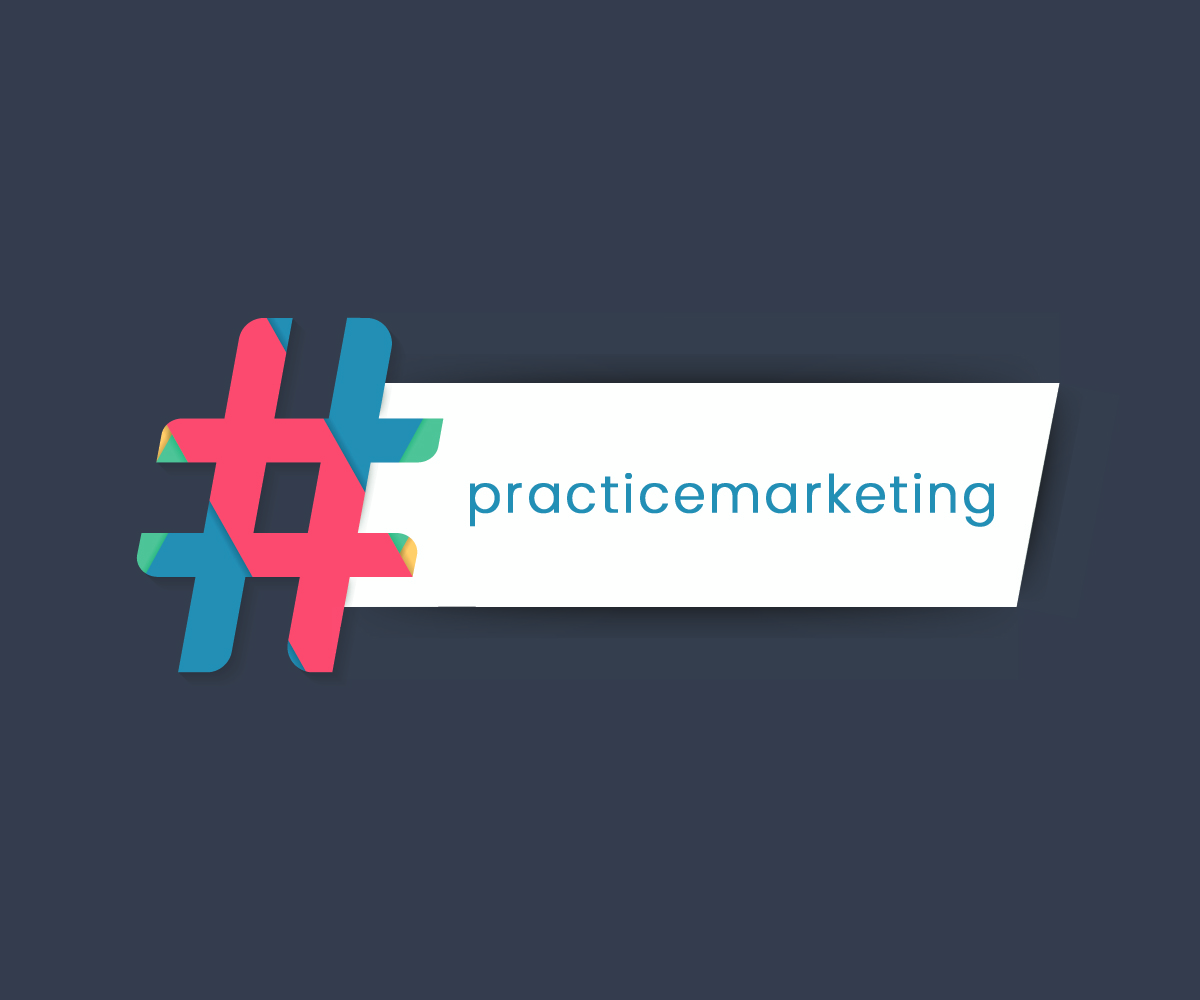 Think hashtags are silly? Think again. Physicians can use hashtags to leverage patient interests and educate patients across the internet and social media.
Hashtags were initially introduced in 2017 on Twitter for indexing keywords. Today, hashtags have evolved to become a common marketing tool used on most social media networking sites. With hashtags now being used in YouTube, Google, LinkedIn, Facebook and Instagram, physicians and healthcare professionals can use them to attract more patients to their practice.
Hashtags can be about anything that helps promote your medical practice. You should aim at achieving a healthy mix of hashtags that focus on your specific treatments or conditions, like #flushots, #jointreplacement or #kneepain. More generalized hashtags of current trends can be added to gain more visibility like #arthritisawareness month in May or #newyearnewyou in January. You don't have to limit yourself to just 1 hashtag, you can use 2 or 3 in each post as long as they are relevant to your specialty and trends during that month or day.
4 Reasons Why Doctors Should Include a Hashtag:
Increase online visibility: Using hashtags can narrow down search results as users wade through vast amounts of information available on the internet. By linking your services or treatments to popular hashtags, you can increase your online visibility.
Improving patient engagement: According to Twitter reports, brands that use hashtags may see up to a 50% increase in engagement.1 Hashtags that are associated with an ad campaign or event will allow you to stay in touch with patients and keep the conversation going about the benefits of your services. For charities or causes you care about, common hashtags can be used to raise awareness and support the cause and your involvement. For example, #The3Day tag was popular for supporters and participants of the Susan Komen three day walk for cancer.
Focusing on patients most likely to use your services: More precisely, hashtags make it easy for potential patients to find you. For example, if you specialize in Sports Medicine, popular hashtags would be #health, #sports, #workout and #running. Another example is #TestimonialTuesday, which can highlight your patient's success after treatment and satisfaction with your care.
Creating brand awareness to market your practice: A brand hashtag is your personal name or your practice name. It should be something unique that defines your practice. Use your brand tag as your signature tag. Examples of brand hashtag are #JohnSmithMD and #YourPracticeName.
Our goal at #YourPracticeOnline is to help #healthcare professionals get more patients through #DigitalMarketing, #SocialMedia and #PatientEducation.
Don't have time for a social media strategy or planning? No problem. Our experts can help. We offer Platinum level services with additional resources and marketing consultation services for social media planning and development of unique content.
Please contact us at info@yourpracticeonline.net or call us (877) 388-8569 for pricing and more information.
1. https://blog.hootsuite.com/how-to-use-hashtags/
2. https://www.copypress.com/blog/the-hashtag-a-history-deeper-than-twitter/
3. https://www.socialbakers.com/blog/2126-the-ultimate-guide-to-hashtags