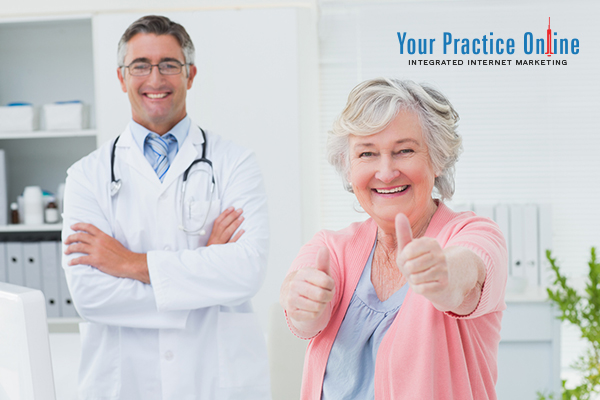 There are important benchmarks for Likes & Followers to your Facebook practice page that you need to know. Facebook continues to be one of the most widely used social media platforms with 270 million users in the US alone. About three-quarters (74%) of Facebook users report that they visit the site daily with more than half of the users visiting the site several times a day.
With such impressive numbers, it makes perfect sense to have a business page on Facebook. Keep in mind that a business page is completely different from a personal page and is designed to be a public service listing page, like Yelp or Google.
The number of "Likes" and "Recommendations" on your Facebook page directly affects how your local community perceives your business. Having numerous "likes" on your practice page is a reflection of your brand and lets patients know that your practice is popular in your community.
"Recommendations" appear in feeds across Facebook when people are searching for or talking about your practice. In most cases, healthcare consumers trust the opinions of those they know most, making these recommendations meaningful. Interestingly, about 1 in 3 Facebook users use this platform for recommendations before choosing a product or service.
While reviews submitted in Yelp and Google are not always published due to the platform's algorithm, Facebook automatically publishes every recommendation on your page. With Facebook, there is not a tendency to only show bad reviews like some other platforms.
Facebook also offers you tools that let you see how your business page is performing compared the competition. The best benchmarks to keep track of include:
The total number of followers
Engagement in terms of likes, shares, and comments
Average number of interactions per post
Number of page posts
Number of follower posts
So, what should your page like benchmark be for your practice? It depends on your population and competition. Most practices should set a goal of over 1000 page likes as a basic benchmark. Your staff, family and friends should be aware of your page and like it which goes a long way in helping support your business and engage healthcare consumers in your community.
To help you get more followers to your page, you can also run Page Like Ads. These ads target users who might be interested in your services to "like" your business page. This option is great to initially build a following on Facebook. You can run these types of ads until you reach your benchmark of page followers.
Once your practice has a well-established audience of followers, you can increase engagement and interaction with unique content that highlights community involvement events, interesting anecdotes about your practice, posts that humanize your staff and physicians, and showcase reviews by happy patients.
A popular and engaging Facebook business page can help your practice rise above the competition. A large fan base and strong number of recommendations from other patients on Facebook will attract new patients and engage existing patients in your community.
Sources:
1. https://sproutsocial.com/insights/facebook-stats-for-marketers/
2. https://www.ebizroi.com/facebook-page-benchmarks/
3. https://insightmg.com/how-to-create-a-facebook-strategy-for-your-medical-practice/