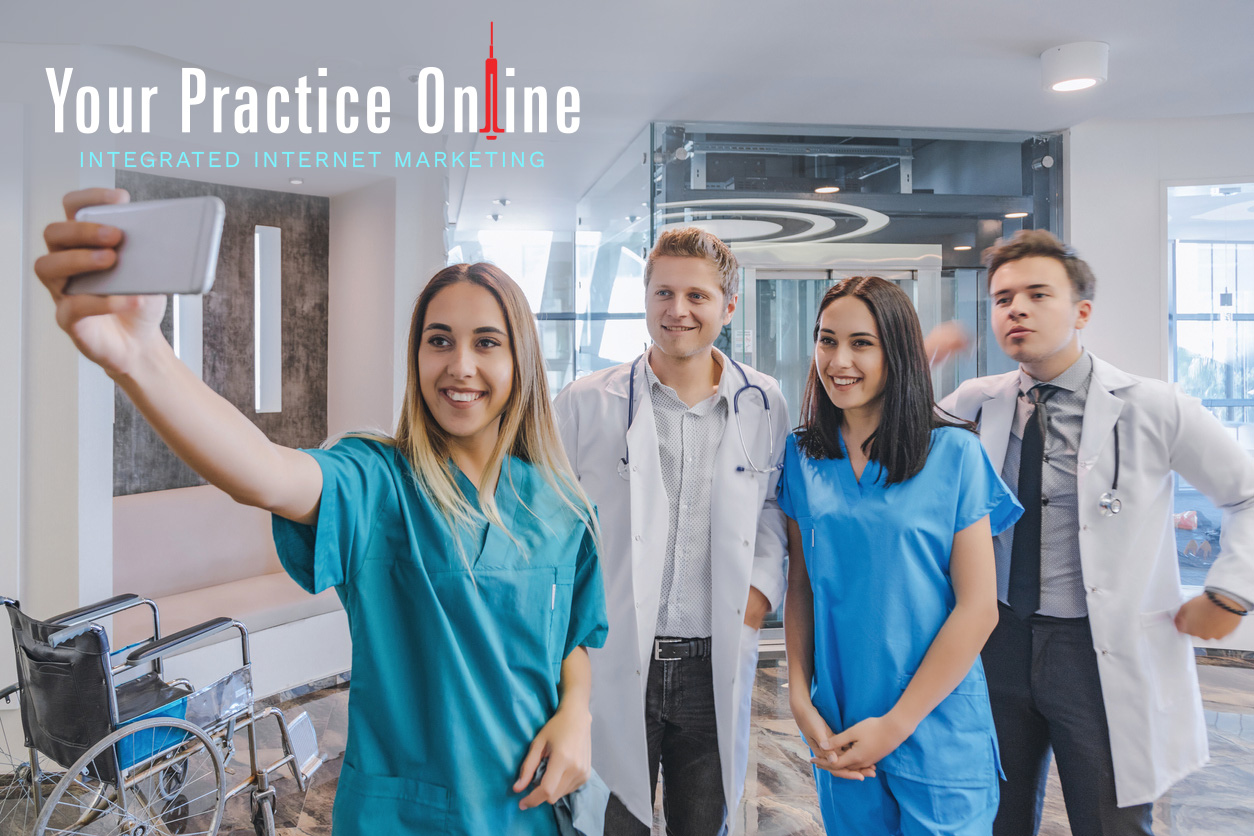 A lot of healthcare practices understand that having a social media account is necessary for healthcare marketing. But, simply having various social media accounts where people can follow you is not enough. You need to be active on those accounts and you need to be posting interesting content, interacting with patients and letting them know how they could benefit from your services.
STEP 1:
The first step would be to find the right social media channels. This can be very intimidating because there are a lot of them, and new ones are cropping up all the time. The following social media channels are the most relevant for the health care industry:
Google Business Listing - Compared to traditional marketing which is basically static or other social media networks such as Twitter or Instagram, Facebook allows better engagement and interaction with patients to build a meaningful long-term relationship. Getting featured on Google Maps and encouraging your happy patients to post positive reviews that demonstrate your authenticity and credibility can help with patient acquisition from your local community.
Facebook - Everybody is on Facebook these days and with all the changes Facebook continues to make to the platform in terms of businesses, it could be your most important social media channel. You could reach your target audience through Facebook if you are practice that offers any sort of specialty treatment such as orthopedics or dentistry.
YouTube - As one of the world's largest video-viewing channels, YouTube is the perfect platform for sharing informational and advertising videos.
Twitter - It works well for single doctors who offer specialized treatments, because Twitter is a platform for personalities and not so much for institutions. People could see you as an influencer and may decide to follow you.
Instagram - This platform could work for a very visual practice where people can see results that look pretty such as a weight loss clinic, cosmetic physician, or dental clinic.
STEP 2:
Your next step would be creating a social media calendar. It will help you plan things in advance so you aren't rushed for time when creating content and you will have a more balanced strategy as you will see everything that's upcoming at once, and that will definitely improve your results. A template or example for your social media calendar can been seen here.
When creating content, you can choose to capitalize on trending topics that are specific to the healthcare industry such as heart health day, breast cancer awareness month or arthritis awareness month; and generalized topics for example a Sport Medicine doctor could post articles on prevention and treatment of football injuries during the Super Bowl or the football season. Also you should include posts that show your human side such as any volunteer work, hobbies, staff picnics, or holiday greetings.
In terms of measuring results of your social media strategy, there are varied analytical tools to let you know how many people are clicking on your posts, how many people are going to your website from those posts, and a lot to technically complex stuff. A really good way to measure results is to have a marketing company look into these things for you.
Your Practice Online specializes in online digital marketing and reputation management. We help healthcare practices understand where they stand online, how they can reach more patients online by creating positive impressions online, getting positive patients reviews, and maximizing their online presence.
Sources:
1. https://www.chatmeter.com/blog/5-reasons-brands-need-to-rethink-their-social-media-strategy-for-2020/
2. https://www.youtube.com/watch?v=wDVsuCVcZFM/
3. https://birdeye.com/blog/facebook-engagement-tips-doctor/
4. https://healthcareweekly.com/social-media-in-healthcare/
5. https://yourpracticeonline.basecamphq.com/projects/12109294-ypo-marketing/posts/109004099/comments#403540253