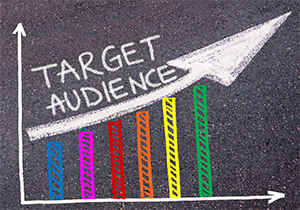 Facebook remains the most popular social media platform. It has 156.5 million users in the US alone, and roughly three-quarters (76%) of Facebook users report that they visit the site daily.
With these numbers, it only makes sense to advertise in social media, especially Facebook. Even better news is that because Facebook advertising is very targeted, it can be a less expensive option than Google.
There are two types of Facebook ads appropriate for medical practices:
Like Ads – Ads that will ask to "like" your business page. This option is great to initially build a following on Facebook. We typically recommend at least 2 months of Like ads if your page is relatively new to Facebook.
Pay Per Click – Ads that will take the visitor directly to your website after clicking it. Since the objective here is to get leads instead of likes, we recommend this option to take visitors to your website.
Unlike Google ads, there is no need for a keyword list for Facebook ads because Facebook is not a search engine, nobody searches for medical keywords within Facebook. Facebook knows a lot about its users so your advertisement can target a specific audience using gender, age, education, cities, and even drilling down to interests and behavior of each online user. While setting up Facebook ads, you can enter details about your target audience so the ads will show up in their Facebook newsfeed.
It's harder to track ROI with social media ads but you can increase exposure of your practice and create a buzz in your community to your exact target audience. We are seeing great results with many clients having an increase in post engagement and followers, broadening their social audience and increasing their reach within their community.