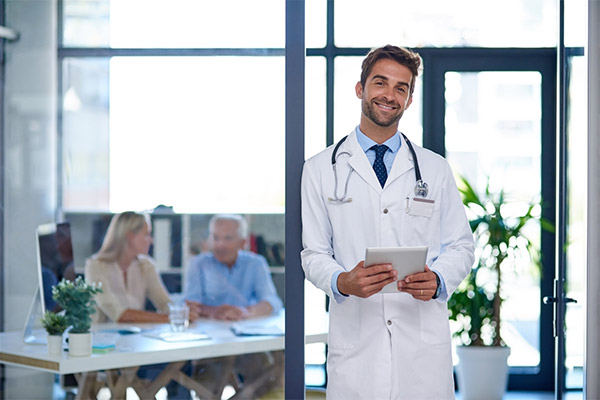 In today's online world, content marketing is quickly replacing traditional advertising to attract patients. Providing potential patients with custom content allows them to have a better understanding of the services you provide. To connect with potential patients, make sure your content is not too technical and avoid medical jargon that may not be understood by your average patient. Think about how you explain a medical condition or procedure to them while they are in your office and write in that same tone, so it can be easily understood by patients.
Content marketing is a powerful tool that can be provided in a variety of formats. For example, your content can be provided as images, articles, graphics, blog posts or videos. Developing custom content is beneficial for several reasons, including:
Boosts Organic Search Results
Unique content provides tremendous benefits in terms of search engine rankings. The more patient content you create about different conditions and procedures, the higher you will show up organically on the SERP (Search Engine Results Page). Also, the more often you update your website with new content, the more Google and other search engines will favor your website over others who are not updating as much. Search engines really like fresh, relevant and timely content. Video content does particularly well in search results.
Allows for a Personal Connection with Potential Patients
Being active on social media is an effective way to increase patients coming into your practice. Posting new medical content frequently will keep your website fresh and your patients engaged. Here's why:
It fills a void. Are patients finding what they are looking for on your website? If not, creating custom content can help fill those gaps in the form of blogs, videos and images.
It's sustainable content. Custom content is usually product information, videos, procedure information, etc. This type of content adds continuous value to your patients.
It's interactive. Social media is a great source to get your content to your patients. It's important to be interactive in social media - when your followers add a comment or question, be sure to respond to them. Even a simple 'thank you' goes a long way.
Positions You as an Expert
Providing your own content gives you an opportunity to show your depth of knowledge. The more accurate and engaging content you can provide to your patients, the more they can rely on you as their sole source for the latest field news and updates. Instead of relying on search engines or WebMD to answer their questions, your website will be the first place they look for answers to their medical conditions.
Content marketing can be implemented across multiple channels, including your practice website, microsites, emails, apps and social media platforms including Facebook, Twitter, LinkedIn, YouTube and Pinterest. The same content that you create for your website can be used on social media platforms to maximize the amount of time people are exposed to your information and messages. And the more ways patients are exposed to your information, the more likely it is that you'll generate trust and loyalty.
Physicians that don't engage in custom content marketing are missing out on an important online trend. Content marketing is worth investing time and energy. However, creating your own content does takes time. Your Practice Online can help you create custom content through blogs and social media posts. Contact us today for more information at (877)388-8569 or info@yourpracticeonline.net.