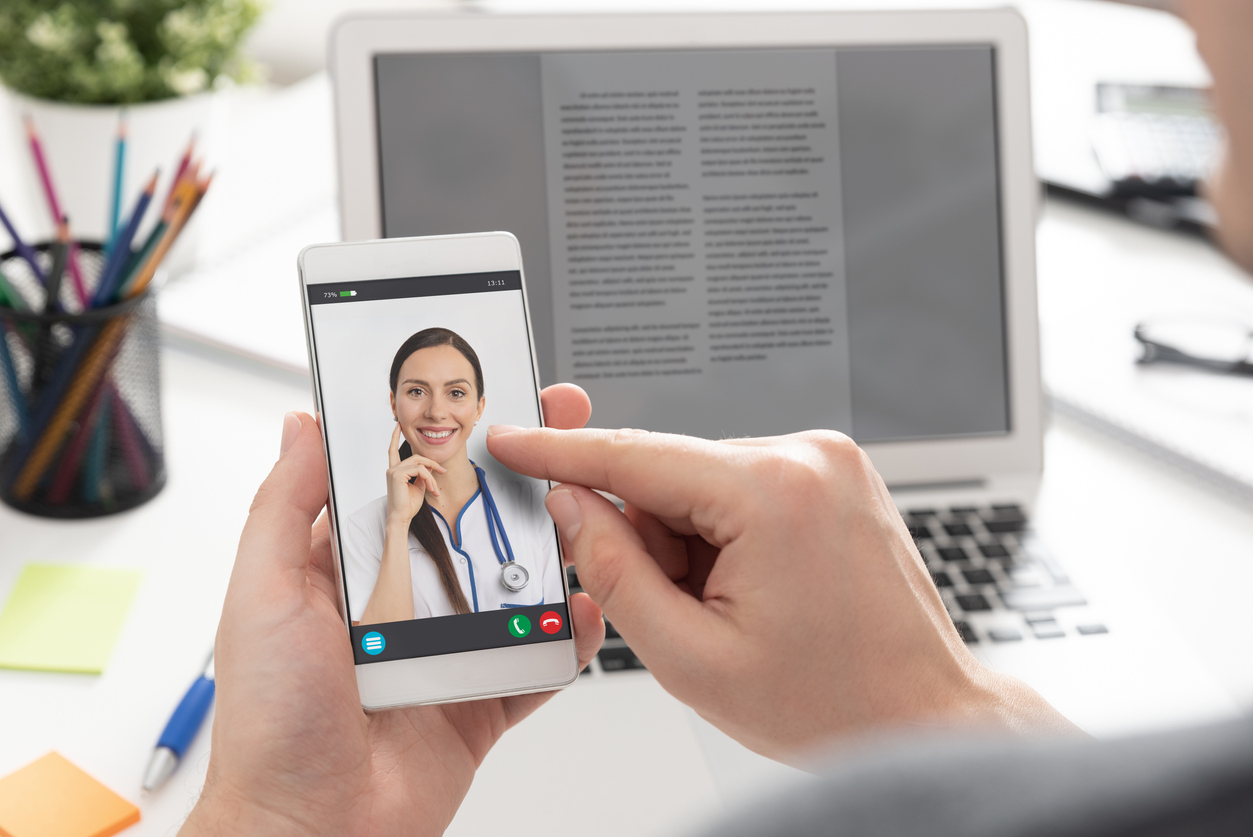 The number of patients interested in telehealth has skyrocketed with the pandemic spread of the Coronavirus. A recent survey showed 1 in 5 patients1 would consider switching providers to one who offered telehealth services. If you are not offering telehealth in your practice, you are not reaching potential new patients.
Check out 3 simple tips to market telehealth services in your community:
1. ANNOUNCE IT: Place an announcement about virtual appointment information on all platforms:
WEBSITE
APP
FACEBOOK
GOOGLE MY BUSINESS
TWITTER
2. INFORM: All patients who call your practice should be informed about the telehealth options available to them. If you feel some of your patients may have a problem with the technology, maybe either you or one of your staff can take the time to help them do it properly and send test texts or messages to confirm they can do it by themselves. Speaking to each person directly is the best option to help answer any questions. Other ways can include:
Email Blast
Voice Mail prompts or hold prompts
Signage in the Practice
3. UPDATE YOUR ONLINE DIRECTORY PROFILES: Claiming and updating your online directory profiles to include telemedicine services is important. Popular sites such as Vitals, Google My Business, CareDash, and Yelp have options to add telehealth. More patients are actively searching for telemedicine due to fear and risk factors. According to a research study in April 2020, patient trust and comfort in telemedicine has risen by 10% in a 5-month period starting from November 2019; and 74% of Americans would rather speak to a doctor over the internet or phone than in person.2
Healthcare marketing can be challenging during this pandemic. Your Practice Online can help your practice stay on the forefront of technology and communication. We can help you grow your practice, so you can treat more patients.
For more information, please call (877) 388-8569.
Sources:
1. 1. https://www.ajmc.com/newsroom/more-patients-willing-to-switch-to-telehealth-providers
2. https://today.yougov.com/topics/health/articles-reports/2020/04/14/telemedicine-telehealth-survey-poll-cheddar